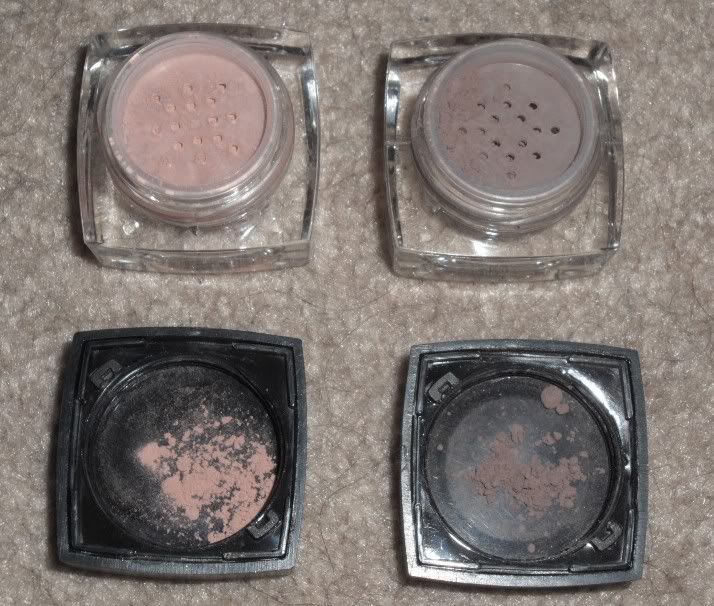 Muted Mauve (L) & Burnt Brown (R)
A few posts ago I swatched some e.l.f. pigments for you, so I figured I throw out some Studio Matte Eyeshadow swatches too. Same story with these as with the pigments: they've been neglected for over a year so I can't give a review since I haven't used them yet.
Muted Mauve (L) & Burnt Brown (R)
Muted Mauve seems to be a very light pink while Burnt Brown is an ashy taupe, reminiscent to me of Maybelline's Color Tattoo in the Tough as Taupe shade (review/swatch here). These kind of came off a bit chalky and I'm thinking it would be helpful to use these over a good primer or creamy base. Maybe even a mixing medium...we'll see...