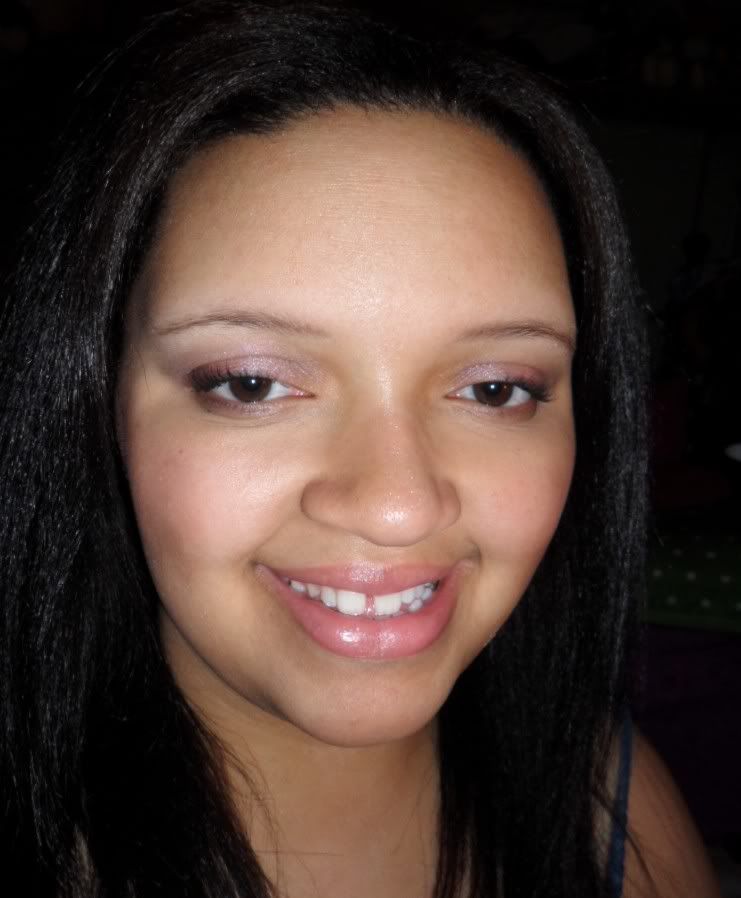 To test out the e.l.f. Studio Makeup Clutch, I decided to do a Valentine's Day look with the pinks and mauves included in the palette. I made a point to only use the products in the palette, except for things weren't included like foundation. The look came out a lot better than I thought it would and overall I definitely think this product is worth checking out! Read on for more thoughts on the Makeup Clutch and pics :)
Eyes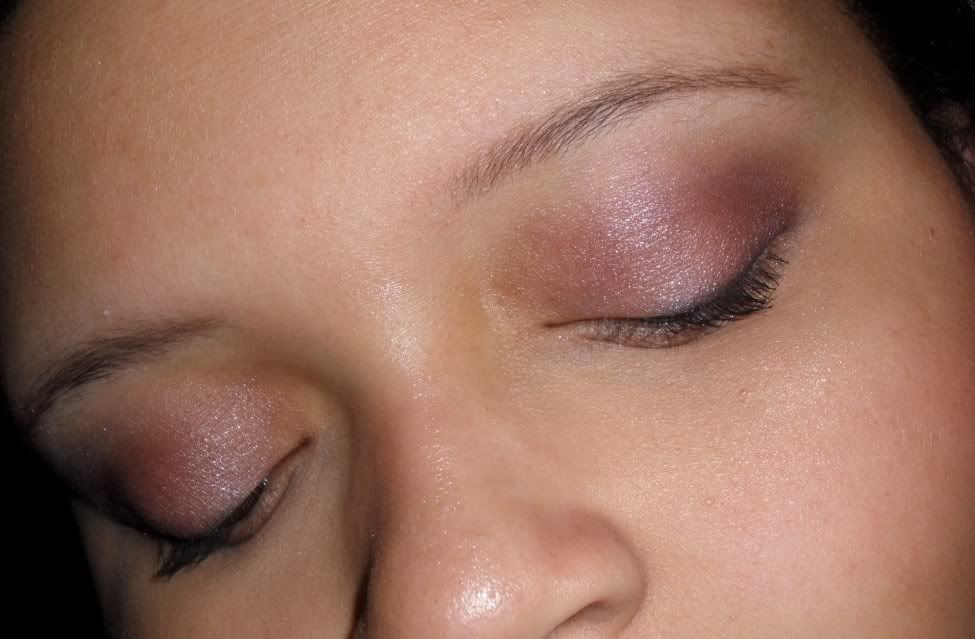 I started the eyes off with using the face shimmer cream as a base. In the future I would advise against this as I believe the the face shimmer is too tacky and would end up creasing if I wore this longer than I did. On top of this I used a light mauvey-pink all over the lid. This particular shade was very sheer and I don't think it would've shown up if I didn't have some sort of base down. Then, in and above the crease I used a matte brown as a transition color before using a dark plum in the crease. The dark plum had an ok pigmentation and would be more suitable for soft looks like these. I then used the lightest shade which was a very light pink with a pink iridescent sheen as a highlight on the brow bone. This was the worst pigmented shadow of all of them and was pretty useless in the grand scheme of things. For a liner I smudged some of the shimmery black along my lashline for a more natural thickening of the lashes. Lastly, I used the brow cream to define my brows and the brow powder to fill them in. I really liked the brow products included and see myself popping out this clutch just to use them in the future.
Other Products Used:
Face
I used the bronzer on the backs of my cheekbones and into my temples. It looked pretty natural on me. I then used the rose-colored blush on my apples and it gave me a very pretty pink flush. Then I dabbed the face shimmer on top of my cheekbones and onto the top of the blush. The part of the shimmer that sat on top of the blush gave the blush a beautiful new dimension.
Almay Bright Eyes Concealer in Medium

Laura Gellar Balance-n-Brighten in Tan
Lips
As much as it pained me to use the dirty palette lip glosses lol, I used the rose colored gloss on my lips. It had a very decent pigmentation and wasn't very sticky at all. It did take a good amount to get it to really show up though.
At the end of the day, I think this palette is best suited for people who like pretty natural, barely-there makeup. There are some bold colors, but the vast majority of shadows are far on the sheer side of the scale. I really liked the end results of this Valentine's Day look. I was aiming for a very soft girly look and that's what I got. But I do think it would take some work to get a good drama factor out this guy.