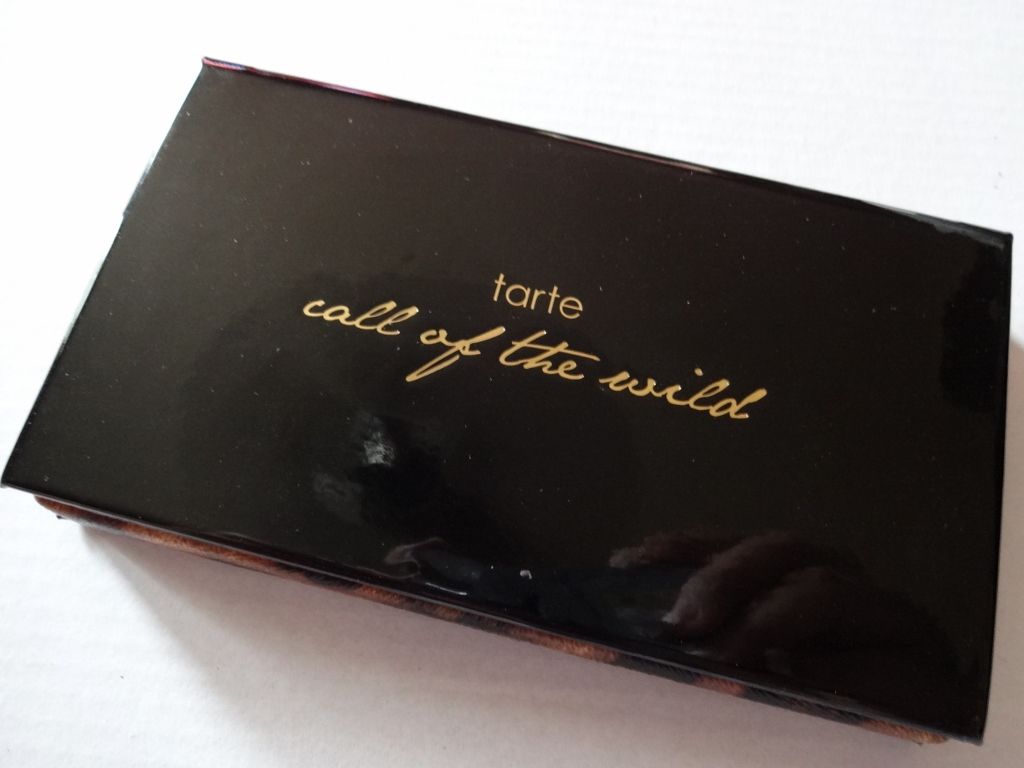 I saw a bunch of swatches for this Tarte Call of the Wild palette and I was instantly drooling. I'm not sure why, but the colors just screamed to me. So when Tarte had a Friends & Family sale while I was on vacation at Virginia Beach, I momentarily left the oceanside to place an order.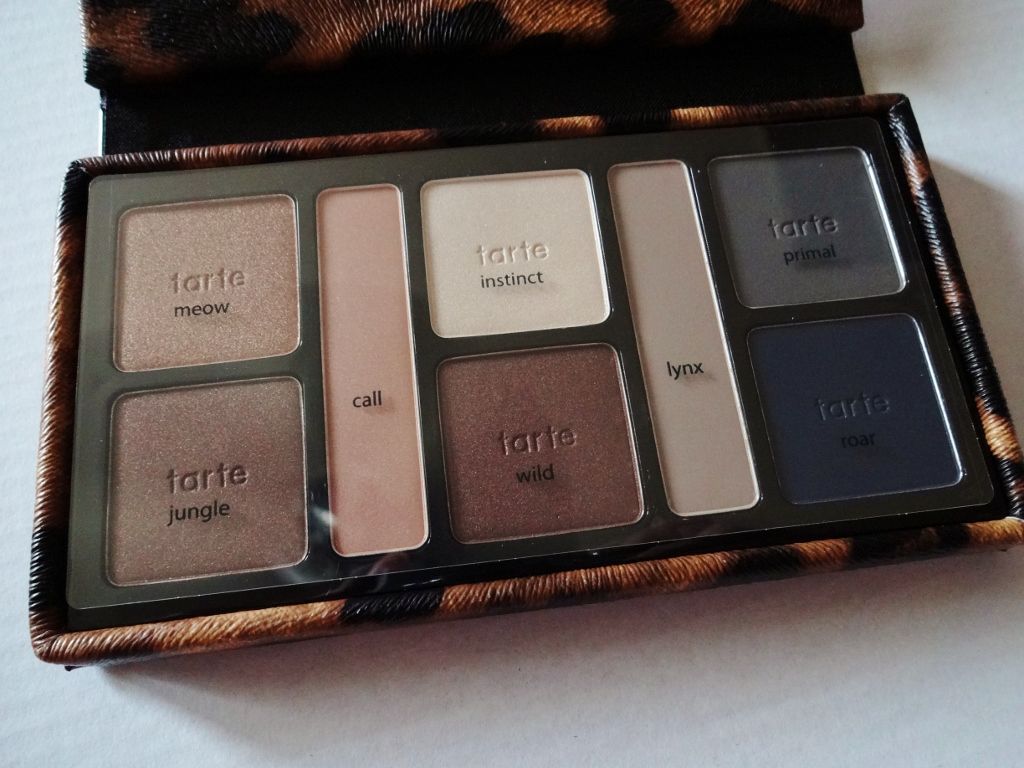 With names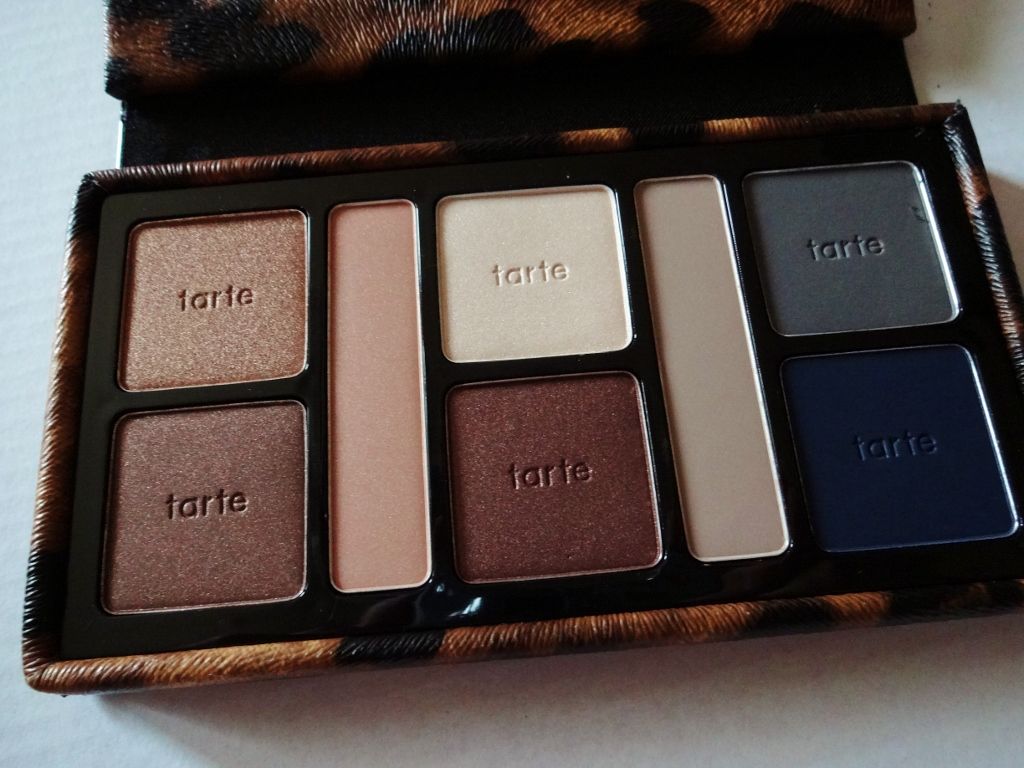 Without name sheet
This is a neutral palette but it's not just the usual nudes and browns. You get a really great mixture of different shades that will offer a wide range of options for both your daily and nightly needs. And I love that none of the shades lean too warm nor too cool. I think they would go well with any skin tone.
L-R: Meow, Jungle, Call, Instinct
Meow is a nude champagne shimmer. Jungle is dark bronze shimmer. Call is a very light warm pink with a sheen. Instinct is a pale cream with just a slight shimmer.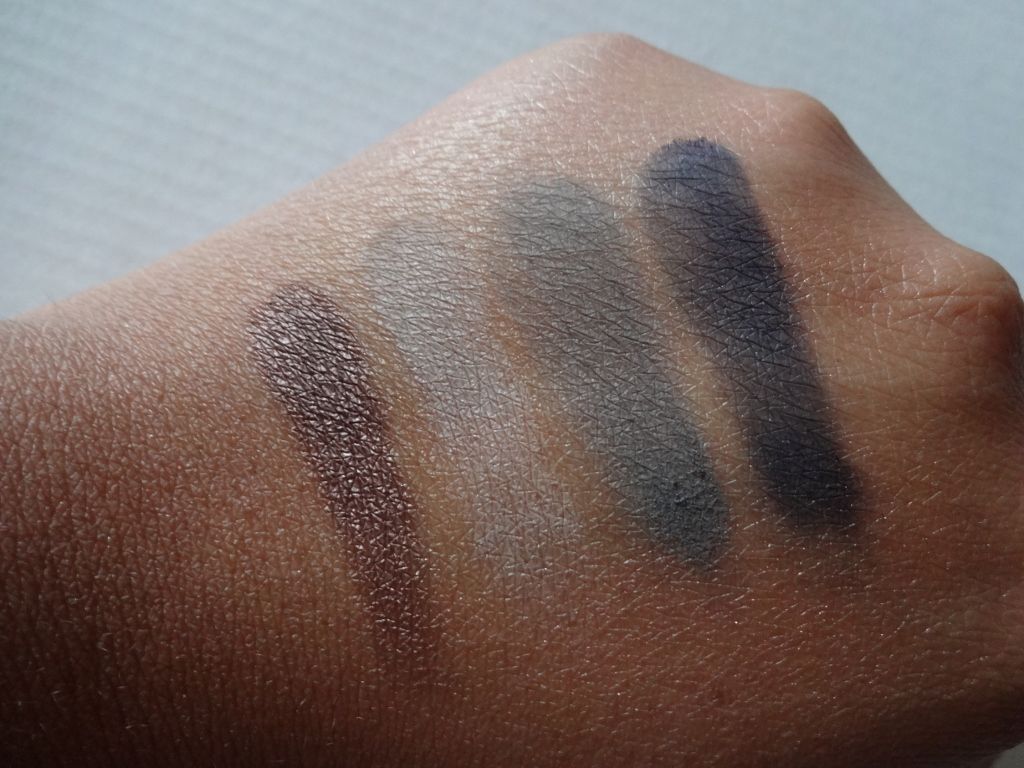 L-R: Wild, Lynx, Primal, Roar
Wild is a metallic plummy bronze. Lynx is a light greige. Primal is a medium bluish grey matte. Roar is a dark navy blue matte.
I found that the 3 lightest shades (Call, Instinct, & Lynx) swatched quite powdery, but apply on the lid just fine. It's the darker colors that truly shine in this palette though, with great pigmentation and creaminess. All the shades blend together quite nicely.
Bottom Line: Amber Likes!
I've been keeping this in my car for days I have to go into work early and do my makeup in my car. Even though there are only 8 shades, there's enough of a range that no matter what I'm wearing, I can create a look that agrees with me for the day.
You can find more information on this palette on the Tarte website. It retails for $36.