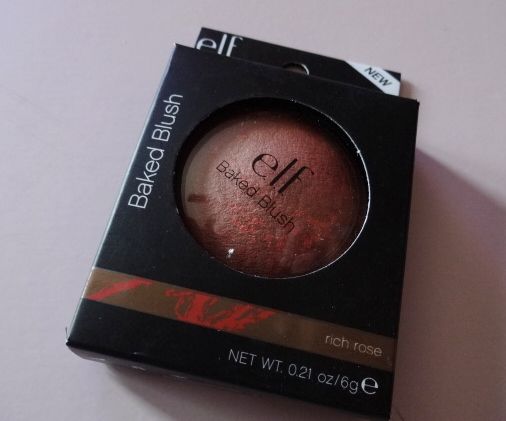 E.L.F.'s newer baked products haven't perked my fancy much for some reason I'm not sure of. But I did decide to throw one in my basket after hearing a lot of pleasantries about it. Check out the Baked Blush in Rich Rose after the jump!
I like the packaging with the Baked Blushes. I was scared that it would share the bulkiness of the brand's cream blushes, but the compact was just large enough to contain the product with no extra space taken. The lid is completely clear so you can easily see the product without having to open it.
In the pan, Rich Rose seems to be a rosy bronze base with some corally swirls throughout.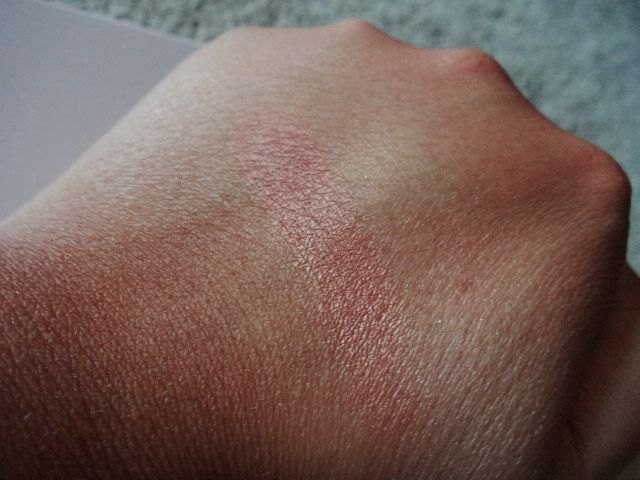 Once these 2 shades are blended together, they become a warm, subdued marriage of coral and rose. It's a very nice everyday kind of shade that would complement many skintones. There's a sheen to it that will impart a nice glow, but no shimmery, over the top disco ball going on here.
One thing I also liked about this was the textured. I hold ELF's original Studio Blushes close to my heart because they were my first blushes, but I did notice that they emphasized any uneven texture I had on my cheeks. This baked blush, however, went on much smoother.
Bottom Line: Amber Enjoys!!
These baked blushes are definitely worth looking into. I'm not sure if I'm interested in purchasing another shade at this time, though. The present shades don't seem too unique but if they were to add new ones I'd be willing to check them out.
You can find more information on this product on the E.L.F. website. It retails for $3.